Holiday Gift Programs
Gift Booklets
Corporate gift ideas for the holidays or year-end gifts can be a tough decision for any organization large or small. Instead of trying to find a single gift to award every employee, let the employee select the gift of his or her choice.
Select-A-Gift corporate gift ideas provide value, ease and a lasting impression for holiday and thank you gifts. Our unique corporate gift ideas allow recipients to select the gift of their choice from a gift booklet or a customized online catalog which contains a large selection of name brand, lifestyle merchandise. Organizations can show their appreciation by providing a selection of gifts that will satisfy every recipient's personal taste.
Our corporate gift ideas feature: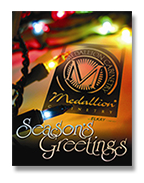 15 Unique Gift Collections of lifestyle merchandise starting at $25 through $4,000
More than 80 items are in each collection
The price of the collection includes shipping, handling and delivery of the gifts to each recipient
Custom gift booklet covers feature a logo and recipient's name and may include a custom greeting card
Each recipient can make a gift selection online or mail his or her postage paid card
Holiday Award Cards
Looking for an alternative to gift booklets and redemption cards? Select-A-Gift also offers Award Cards which may be fully customized with a four color design of your choice and will present recipients with a website to visit, browse the merchandise in their award category, and select the gift of their choice. Read more about Award Cards.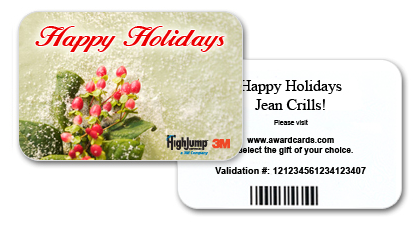 Online Holiday Gift Programs
Take your holiday gift program online! Select-A-Gift offers complete online gift solutions customized to meet the needs of every organization during the holiday or at the end of every year. Put an end to the guessing game of what item to order that can be used and appreciated by everyone by using our corporate gift program.
Select-A-Gift builds a customized website utilizing the client's logo, theme, colors and images along with any special messages
The redemption site is loaded with information provided by the Program Administrator including recipient names, email addresses and the gift category awarded to each.
If email addresses have been provided for each recipient, a complimentary customized email may be sent providing a message from the client, the redemption website address and the recipient's username and password.
The recipient may log into his or her secure personal gift account and is allowed to view and select a gift from the items available in the gift category awarded.